Ivan Mazuze Group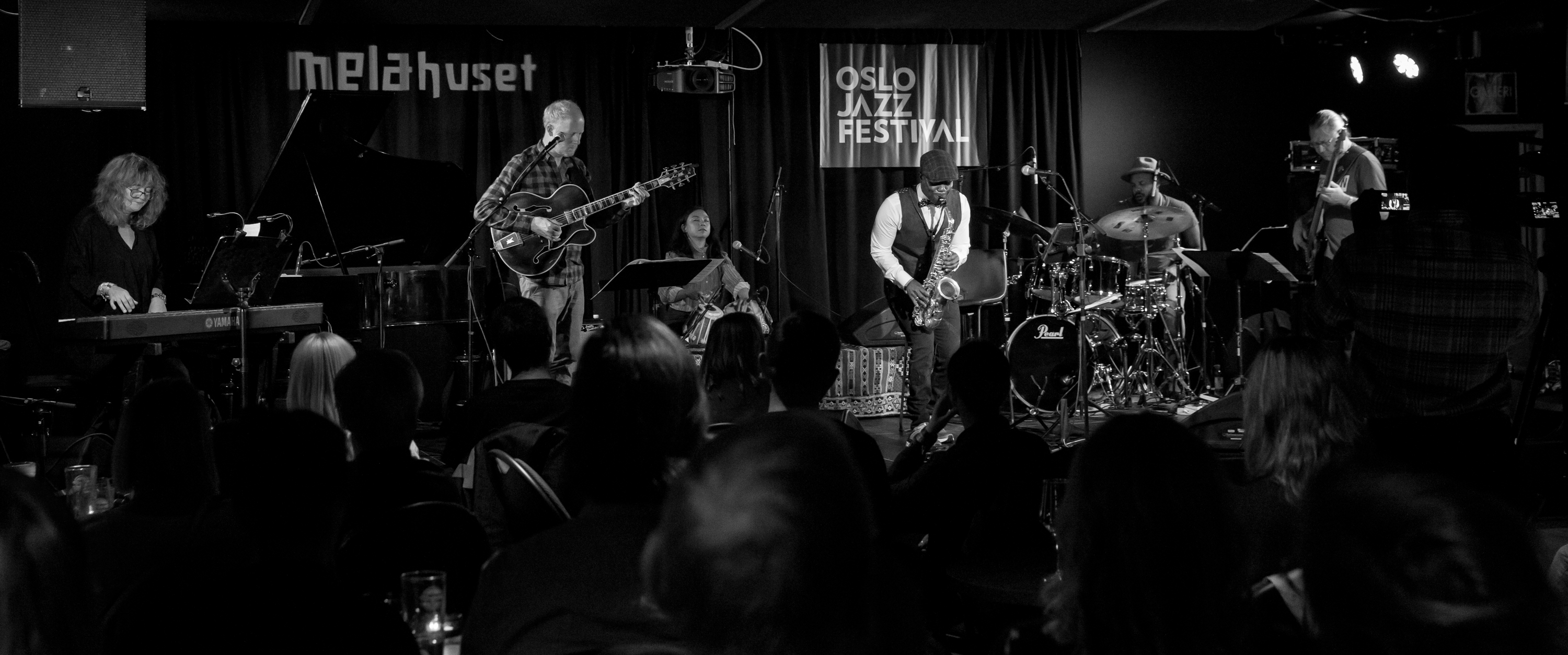 As keen as many are to call jazz the classical music of America, there are practitioners who push for a broader take, such as the Mozambique-raised, Norway-based saxophonist Ivan Mazuze. With his eminent saxophone playing deeply rooted in African jazz, his melodies are supported by a powerful rhythm section which makes room for improvisation that create a moving landscape between jazz and the African soundscape.  
Call it world jazz, fusion or African jazz, the result is exciting no matter what quickly captures both the heart and the footing tap! 
Pursuing an international career that has seen Mazuze on tour in Europe, Africa, South America and Asia, landed Mazuze in Norway his way up into the remarkable tier of performers in the country. With several critically acclaimed album releases behind him, as well as extensive international touring and with a core band consisting of Olga Konkova on piano, Per Mathisen / Jens Fossum on bass and Raciel Torres on drums, Bjørn Vidar Solli on guitar and Jai Shankar / Sanskriti Shreshta on tablas the traveling companion is in the very best hands - hands that ensure that musical doors with melodic and rhythmic roots in various corners of the world open. 
"Mazuze uses the strong earthy and funky in the African beat with Africa clear with major / minor tonality. But then pops up in a quite familiar world, the Nordic tone"… Peter Rahbek, Jazzspecial Magazine, Denmark 
"This is the world of jazz and world-class jazz. It is music that speaks, Ivan Mazuze is an exciting musician and his album Ubuntu feels like a cannonball" . Lennart Götesson, Dalademokraten, Sweden 
"Ivan Mazuze pushes the boundaries of contemporary jazz to include a variety of influences and sounds beyond its usual borders. Assured and virtuosic playing by Mazuze and his collaborators pull it all together into a kind of global musical language with an accessible and melodic appeal" 
By: Anya Wassenberg - All About Jazz